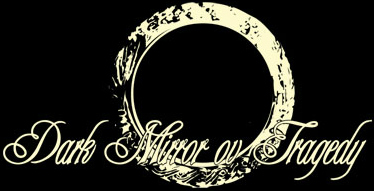 Informazioni
Gruppo: Dark Mirror Of Tragedy
Anno: 2005
Etichetta: Aeonartworx
Contatti: http://cafe.daum.net/darkmirror - www.myspace.com/dmotmetal
Autore: Insanity
Tracklist
1. Come Across
2. Perfume Of Death
3. Iced Place
4. Nothing...
5. Attempt Suicide
6. Through The Mist That Reigns
7. Possession (Lord Of Shadow Pt. I)
DURATA: 38:17
Fin dalla sua nascita, il Black Metal ha visto zone geografiche diverse appropriarsi ognuna di uno stile peculiare: a partire dal classico sound norvegese dei primi Darktrhone, per passare a quello più melodico della Svezia, arrivando al marciume del Sud America e alle sonorità tendenti all'Ambient degli Stati Uniti. All'appello mancava l'Asia, che negli ultimi anni sta dando vita ad una scena caratterizzata da un sound molto melodico, atmosferico e spesso influenzato dal folklore locale di band quali Chthonic, Al-Namrood e Oathean. E proprio dalla patria di questi ultimi, la Corea del Sud, arrivano i Dark Mirror Ov Tragedy, formazione che lascia da parte le tradizioni a favore di atmosfere più tetre, quasi gotiche.

In questo debutto si alternano brani lunghi tra i sei e gli undici minuti a brevi intermezzi strumentali che, per quanto piacevoli e ben composti, rischiano di spezzettare troppo l'ascolto data la loro frequenza. La band però mostra il suo lato migliore in tracce come la seconda "Perfume Of Death" e la penultima "Through The Mist That Reigns", in cui riff di chitarra melodici si stendono su tappeti di tastiere che se in questi passaggi hanno una semplice funzione di sottofondo, a tratti prendono il comando regalando momenti molto atmosferici. Da segnalare anche la presenza di assoli, quasi una rarità in campo Black Metal, e di velate influenze Melodic Death che fanno capolino in alcuni punti. Buona anche la cover di "Nothing Else Matters", non certo il brano migliore del disco ma che fa la sua figura grazie alle ben dosate note di pianoforte e ad un drumming che, come d'altronde nel resto dell'album, si mantiene su velocità mai troppo elevate donando un tocco di potenza che comunque non scalfisce più di tanto le atmosfere malinconiche della canzone originale. Da sottolineare anche la presenza di un violino che accompagna alla perfezione le tastiere; buone anche le prestazioni al basso, nè troppo nascosto ma neanche troppo in risalto in un sound che non ne ha bisogno, e quella del vocalist, che alterna sapientemente scream e growl. Ottima la scelta di una produzione cristallina, perfetta per sonorità così atmosferiche.
In definitiva questo è un buon lavoro che ha l'unica pecca di avere troppi intermezzi, soprattutto contando che spesso gli altri brani sono aperti o chiusi da parti di pianoforte o tastiera. Per questo ed altri motivi, tra cui l'uso delle tastiere, l'album è paragonabile a "9th Empyrean" dei vicini Chthonic, solo in chiave gotica. L'ascolto è comunque consigliatissimo agli amanti del Black Metal molto melodico, soprattutto a chi apprezza le sonorità tipiche delle band orientali.