Informazioni
Gruppo: Vitales Exsequiae
Anno: 2010
Etichetta: Casket Music
Contatti: www.myspace.com/VitalesExsequiae
Autore: M1
Tracklist
1. The Anatomy Of Ineptitude
2. Requiem For A Dream
3. Pale Morning, Then The Void
4. Shallow Flower
DURATA: 30.29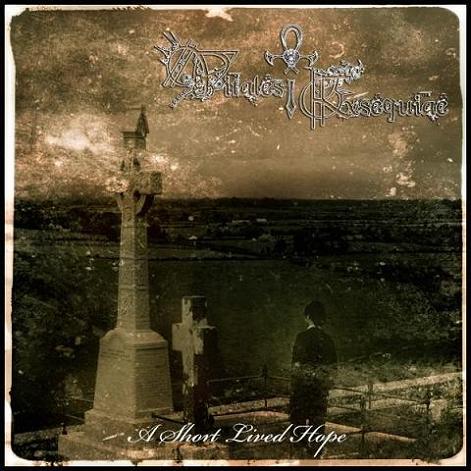 Non capita così spesso di imbattersi in opere prime, in questo caso un ep di mezz'ora di durata, così curate, ricercate e profonde. Le quattro tracce di "A Short Lived Hope" invece sono tutto questo e anche di più. Procediamo però con ordine, i Vitales Exsequiae sono un giovane gruppo orginario di Taranto che a oltre un anno dalla registrazione, avvenuta a giugno 2009, ha finalmente reso disponibile il primo lavoro grazie all'interessamento della Casket Music.

Il sound proposto è un death/doom massiccio che palesa però una forte vena progressive nelle strutture in continua evoluzione che costringono l'ascoltatore a non abbassare mai la guardia giacchè difficilmente riuscirà ad intuire il passaggio successivo a quello in atto. L'imponente opener "The Anatomy Of Ineptitude" prende vigore col passare dei minuti dopo una partenza sognante, delineandosi non di certo come la solita canzone d'apertura atta a colpire con qualunque espediente, al contrario dimostra come i Vitales Exsequiae non vogliano scendere a compromessi. Le parti più imponenti sulle quali si adagia il profondo growl, capace di farsi anche più "acuto" e tendente allo scream, di Marco "Doomark" Squillino vengono intervallate da momenti più sognanti o melodici che offrono respiro al fluire musicale per delineare un pezzo dal sapore agro-dolce che si chiude con le note di un organo. La seguente "Requiem For A Dream" si apre con un passaggio acustico davvero struggente sottolineato dal toccante lavoro delle tastiere per farsi poi rapire dal già citato animo prog mentre "Pale Morning, Then The Void" entra subito nel vivo e fra un cambio di tempo e uno stacco in acustico, condito dalla voce pulita, si fa via via più scura come suggerito dal titolo. I dieci minuti della conclusiva "Shallow Flower" infine non fanno altro che amplificare le caratteristiche della band in un pezzo il cui testo è stato scritto dalla ex cantante e fondatrice Erika Martin (ora nei Frozen Caress). E anche i testi, non sarebbe potuto che essere così, risultano frutto di un lavoro di ricerca e non il solito riempitivo da abbinare alla base musicale.

Alla luce di quanto detto questo "A Short Lived Hope" mostra una band dalle grandi prospettive, da seguire con attenzione, ma già capace nell'immediato di regalare una prova di grande spessore specie per la capacità di coniugare gli stili. Ai Vitales Exsequiae va ascritto il merito di possedere già una visione chiara e personale del far musica, coniugando tecnica, fantasia ed emozioni. Avanti così verso un full album!